Holiday Party? Rent the Ruckus!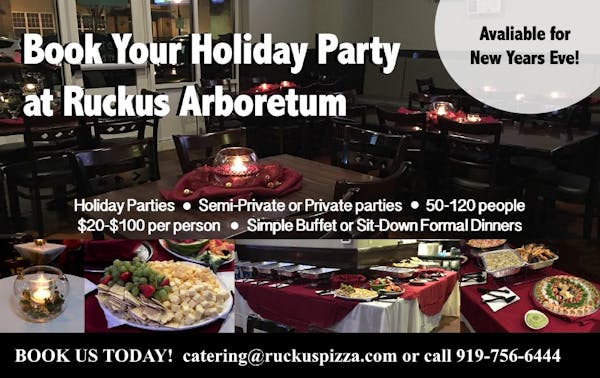 Are you looking for a Private or Semi-Private venue for your Holiday Party?
You can Rent the Ruckus!
We have Ruckus at the Arboretum where you can have a Private event for 25-100.
We can create any menu from Pizzas and Pastas to a Seared Filet with mashed potatoes and green beans with Sushi platters.
Ruckus in Morrisville can be rented for a private event during afternoon hours or a semi-private event anytime.
There is a nice enclosed patio that can hold 50 sitting down and 75 cocktail style.
Contact us at catering@ruckuspizza.com for more info today!