Ruckus Offers Year-Round Catering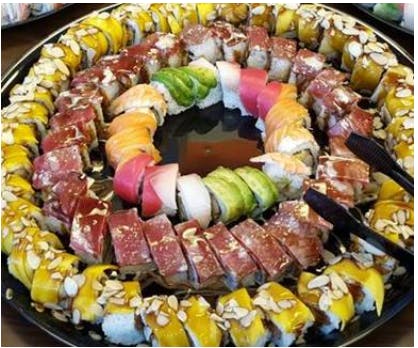 Do you order catering for your office, maybe planning a holiday party or your next in home event? Tired of the same boring catering options from the reliable caterers that call you back but afraid to trust the smaller ones who may have better food and service?
At Ruckus Pizza, Pasta, and Spirits we cater amazing, fresh, scratch made food daily to our corporate friends in Cary, Morrisville, and the RTP and surrounding areas. Our sandwiches and house made guacamole, a taco bar made with beef brisket and blue cheese coleslaw, pastas with scratch made sauces, wings and sushi are sure to please a crowd of any size and budget!
Our catering manager, Taylor (919-756-6444) is committed to making the ordering process easy for you and responding to your needs in a timely manner. As the event planner, all you ever have to do is email us with the date, time you want to eat, number of people you are feeding, any special needs and if you have any ideas on what you might like to serve. Within 24 hours, we will email you back with meal options, portion recommendations pricing and details! You will have in writing, copies of what you have requested, what's provided, costs and everything you need to make your next event a success.
Want to meet in person to talk about how our catering might be a good fit for you? We can do that too! We want to work with you and be your catering partner for your office and home catering needs. Email our catering manager today!