Ruckus turns 23!!! Specials all week Long May 2-8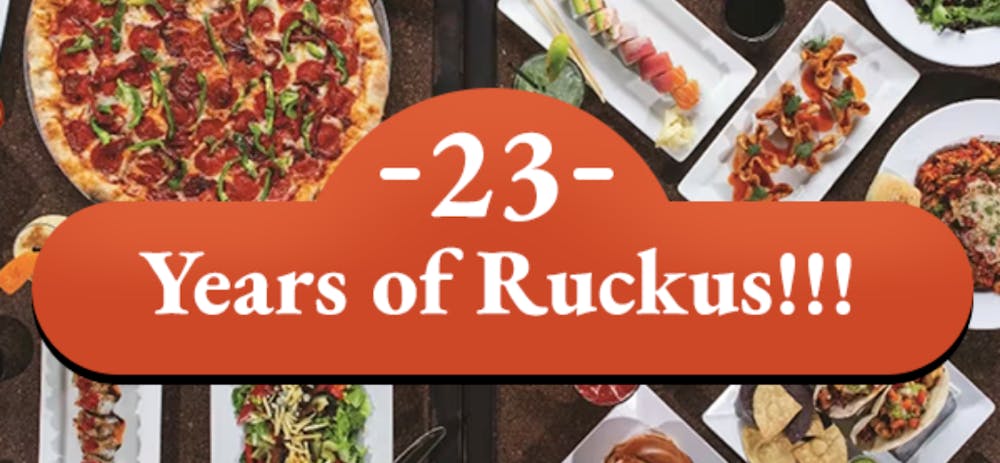 Since 1999 we've wanted to be a place for friends and guests to experience great food, great music and great times! And this week we're celebrating 23 years.
With 4 locations to serve you + one location now at NC State, we are your place to be. We're continuing the tradition of 23 years of Ruckus and passing on drink and food specials all week long.
We look forward to celebrating with you this week and for many more to come. Cheers!